P, Doubts when taking my measurements
R. You can get in touch through WhatsApp Business and request a consultation with one of our dressmakers, we will give you the day and time to make a video call and clarify your doubts, or you can follow this link:
YouTube: Interés por la costura, where it is explained how to do it.
P. When will I receive my order?
R. Depending on: If you have purchased a garment of standard size your order will be delivered in 2 or 5 business days depending on the transport agency you choose, if you have opted for a custom garment the delivery will be about 15 or 20 business days, if also You opt for exclusive delivery will be a maximum of one month. In all cases we will provide you with a tracking number.
P: How to wash my garment
R. If your garment has rhinestones, lace, lace, etc. We recommend that you wash it by hand, with cold water, do not drain the garment excessively, use neutral soaps, do not scrub it and let it dry in a shady place, You can also resort to a laundry but that does not guarantee that they will not spoil it. If your garment is made of cotton, polyester, poplin, etc. We recommend a maximum washing machine at 40 degrees, a maximum spin of 800 and if your garment is small, protect it with a mesh bag.
P. Garment warranty
R. All our garments are guaranteed since we work with top quality products, as long as you follow the instructions that we provide you when buying our garments.
P. I can return a garment
R. As we explain on the page, you can return it as long as the garment is of a standard size, In the event that it is with your measurements, the return is not possible, but if you contact us and explain what it is what you do not like, we will gladly assist you and modify the garment so that it is to your complete satisfaction.
P. I can design or change some detail of the garment
R. Of course yes, get in touch with us through WhatsApp Business, and you will have totally free sessions with our designer to create your garment, and if you want to change any detail of any of our designs you can also do it, we will listen to you and see if it is feasible to make the garment with the suggested modifications.
P. I can buy more than 4 pieces of the same model


R. As we explain on the website, we only make four exactly the same pieces, but if the design is yours or you have an idea to modify and customize any of our designs, we can create it for you in the quantity you need (this will not be sold in our web) so we will continue to maintain our commitment to our customers and you can purchase the desired amount.


P. It is safe to buy at Nef & Co
R. Of course yes, our payment partners (Striper, Credit Cards, PayPal and Transfer) have the certificates for the safe handling of the information provided by our clients. In our Privacy Policy you can consult the handling of your personal data Aquí.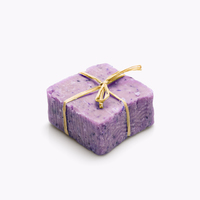 P. I can send my order to another address as a gift
R. Of course, in the shopping cart, after clicking on pay, a new window will appear where it will ask for your billing information, and there you will find the option to send my order to a different address, you must fill in the shipping information in the new form, and your invoice will arrive at your address and the order will arrive at the indicated address.
---